But, I am back on track now! A few weeks ago, my serger decided to start behaving badly, so needed or not, I was forced to take a little break while it was being fixed. I took the opportunity to do some knitting and I still have a fw things left to make before Christmas! I can't believe it is already December! I feel so behind:( I still have gift bags and wool felt food to sew, socks and a sweater to knit and a little mei tei to make!
First up are these cute ruffly longies for my littlest daughter. They are organic merino wool dyed in Micsknitz "Kangaroo" colorway.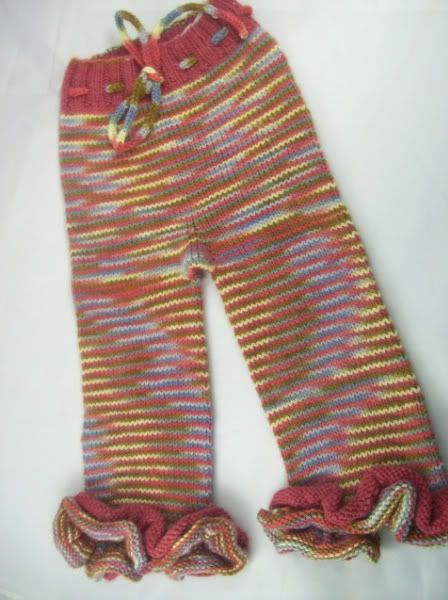 Next, I finally finished these uber comfy boot socks for myself. They are Blue Merino wool dyed in Zen Strings "Blueberry Pie" colorway.