I am all caught up on customs. They are always so much fun to do! These trainers were actually finished before my serger broke, but I am just getting the pictures up!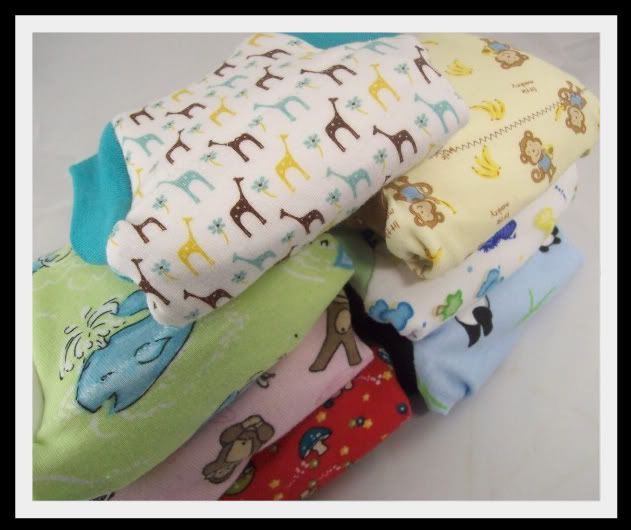 These diapers are even more beautiful in person! I love the simple look that this mama wanted. I hope she loves them, I know I do!
Yesterday, I dyed some beautiful bamboo velour and finished revising my mama cloth patterns Here is a taste of the results!